In 2010 I built a short production run of singlespeed bikes, dubbed The Realster. They were intended to be a practical take on the urban fixed gear. From the original product copy:
I believe in minimizing the degree to which my customers need to reorganize their lives in order to ride their bikes. On this project - a short production run of five framesets - I wanted to design a fixed gear bike that would be easy to use on a daily basis. The bike needed fenders, a rack, a comfortable riding position and a bell. It also needed good brakes, generous tire clearance and a reasonable pricetag. It should reward, not punish, you for riding it.

Enter the Realster. It's an upright, practical fixed gear for urban use. The stock version, shown below, sports swept-back handlebars, natural contact points (cork grips and a leather saddle) and a custom made porteur rack with salvaged cross-sawn hard maple slats.
I was in my old shop the other day and snapped a few quick photos of the stock Realster, which I kept for myself. The build is really casual, which is rare for me - but I really like it. I'm particularly fond of its rack, which was an early project that used my rack ends.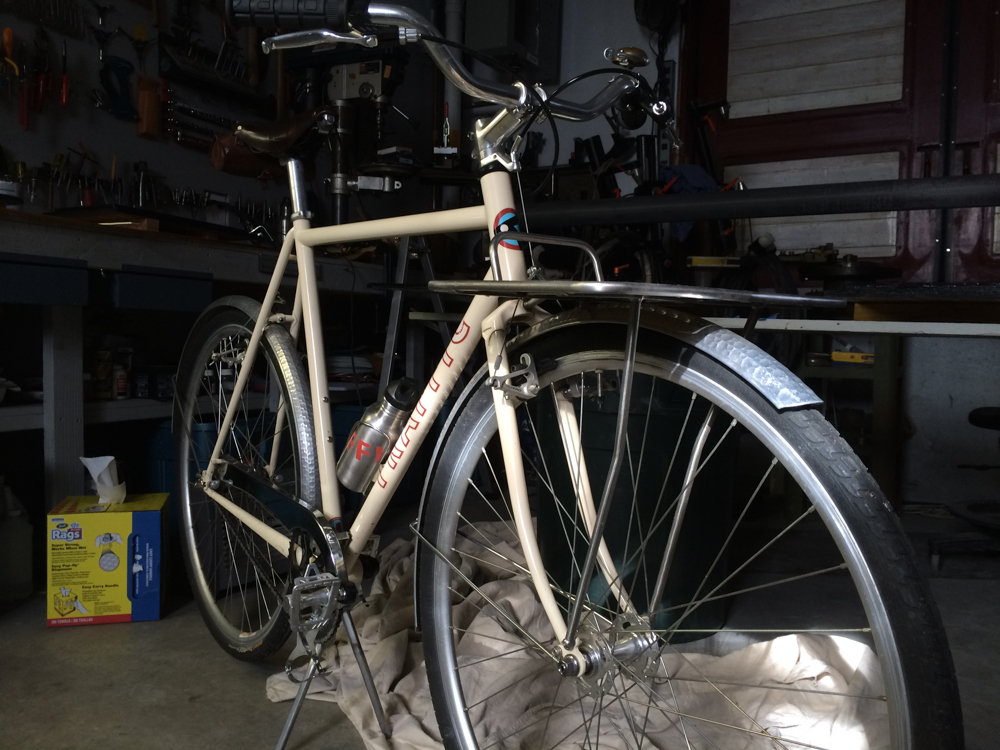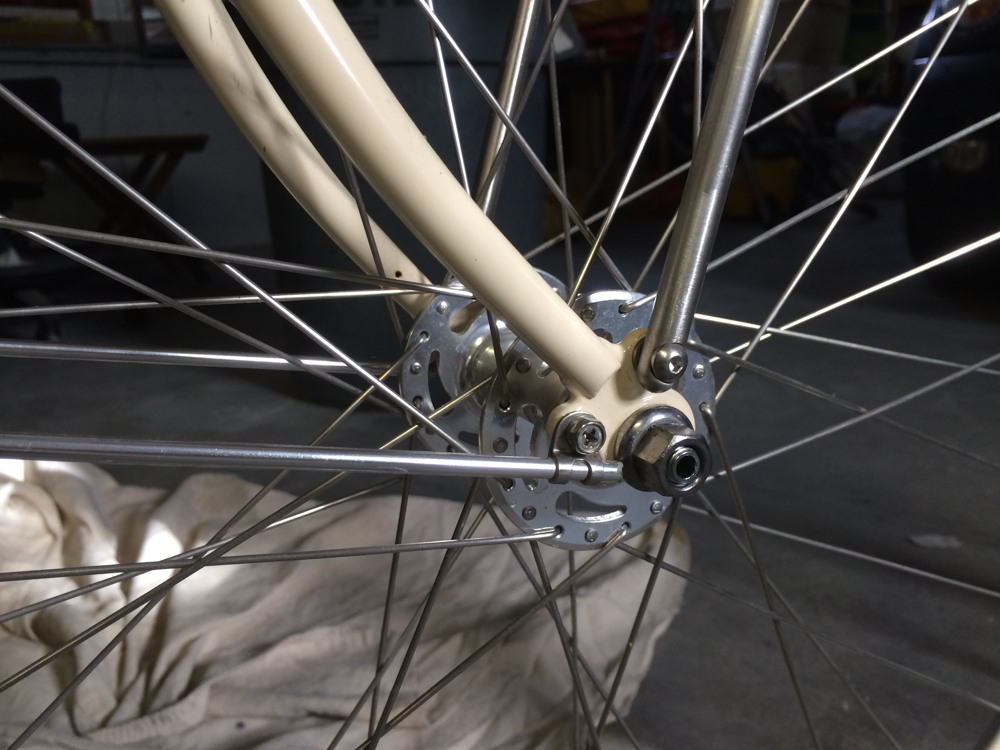 There's one of these framesets that never got built up; I recently put it on Etsy.