On Saturday, I had the great pleasure of putting a bunch of my closest friends & family to work on preassembly for The Public Radio.
The Maker Kit PCBs come with all their surface mount parts installed.
The assembly line all set out and ready. This actually worked pretty well.
The end result of the assembly line was a kit containing most of the parts to complete The Public Radio's Maker Kit.
The assembly line at work.
We also installed set screws in all of the knobs. There were 2500 of them, so that was no small feat.
Mike, Kenny and Georgia installing set screws.
I spent most of the afternoon working on our barcode scanner and thermal printer.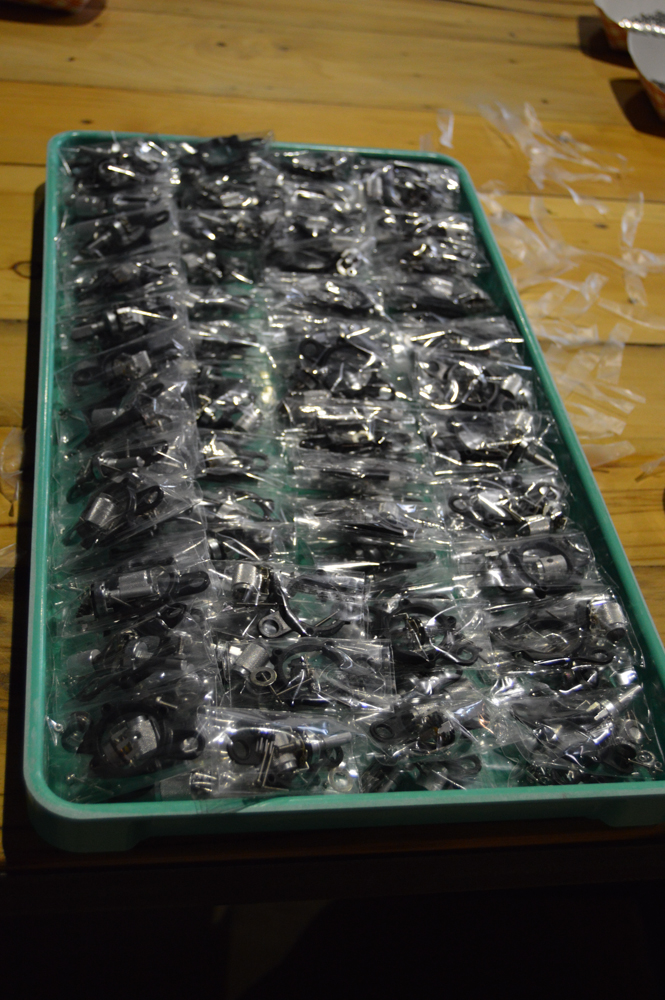 Our custom knobs, with set screws installed. These trays came in pretty handy.
Packaging printed circuit boards in antistatic bubble wrap bags. Our PCBs are the most valuable item on our BOM, and we want to make sure they stay protected.
We *finally* have a sample on hand! And it was in use during the day :)
Putting shipping labels on Maker Kit boxes.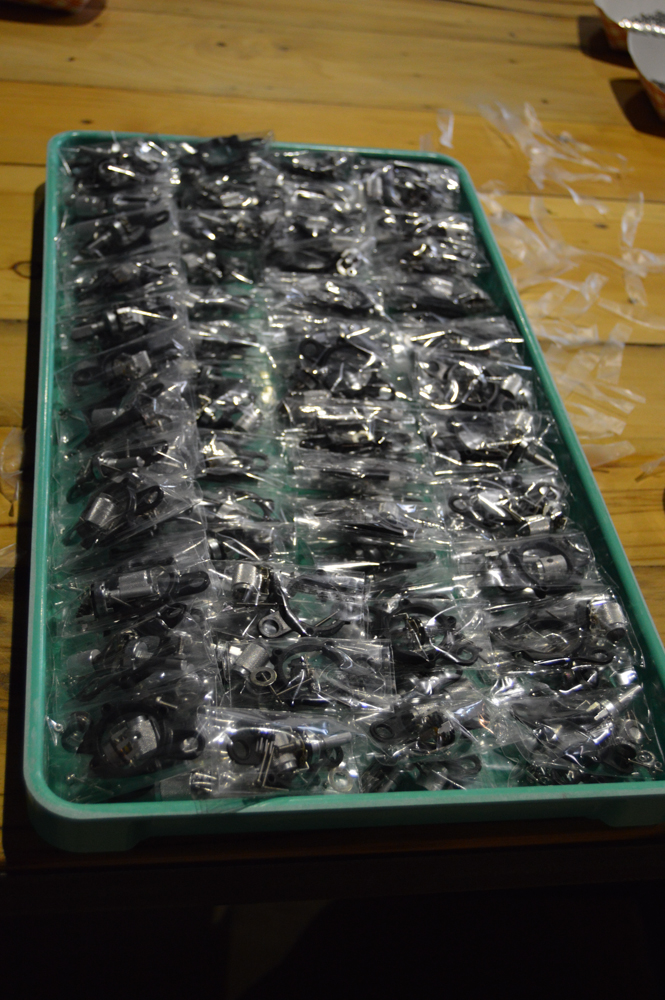 *So* many thanks to everyone who came out! We'll be doing another one in about two weeks - let me know if you want to participate!