Note: This draft was started about a year and a half ago. In the name of valuing what's shipped more than what's (theoretically) perfect, I publish it now with considerably less preciousness than originally planned.
When I took these pictures - on the street in Dongguan, PRC, in the summer of 2015 - I was thinking about the emphasis that American startup culture has placed on distributed manufacturing over the past few years. According to the narrative, distributed manufacturing is being enabled by a combination of 3D printing, streamlined digital documentation standards, and web/mobile outsourcing marketplaces. Through these, we're ostensibly moving towards a paradigm that offers unparalleled improvements in efficiency, variety, and speed-to-market.
Parts of this narrative may well be true. I'm certain, however, that neither additive, nor the model-based enerpeise, nor any digital matchmaking service is a prerequisite for distributed manufacturing. Really, all you need is real estate and some demand for (in this case) overnight EDM and machined parts.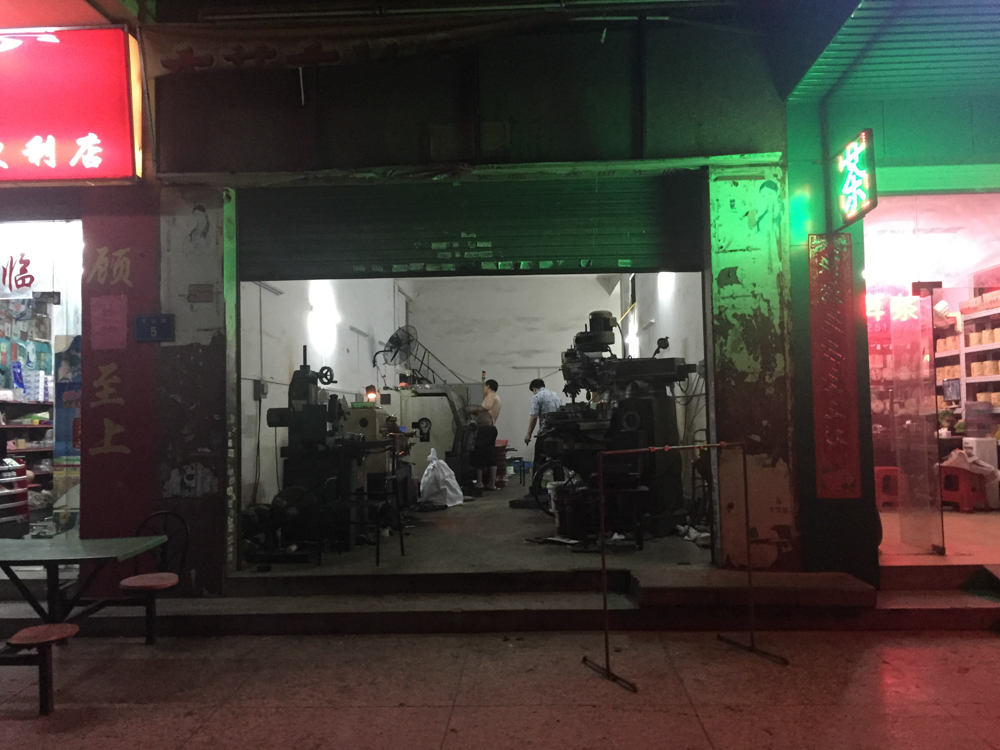 I tell you, seeing this was really breathtaking.