A few days ago Zach and I assembled the lids on the newest version of The Public Radio.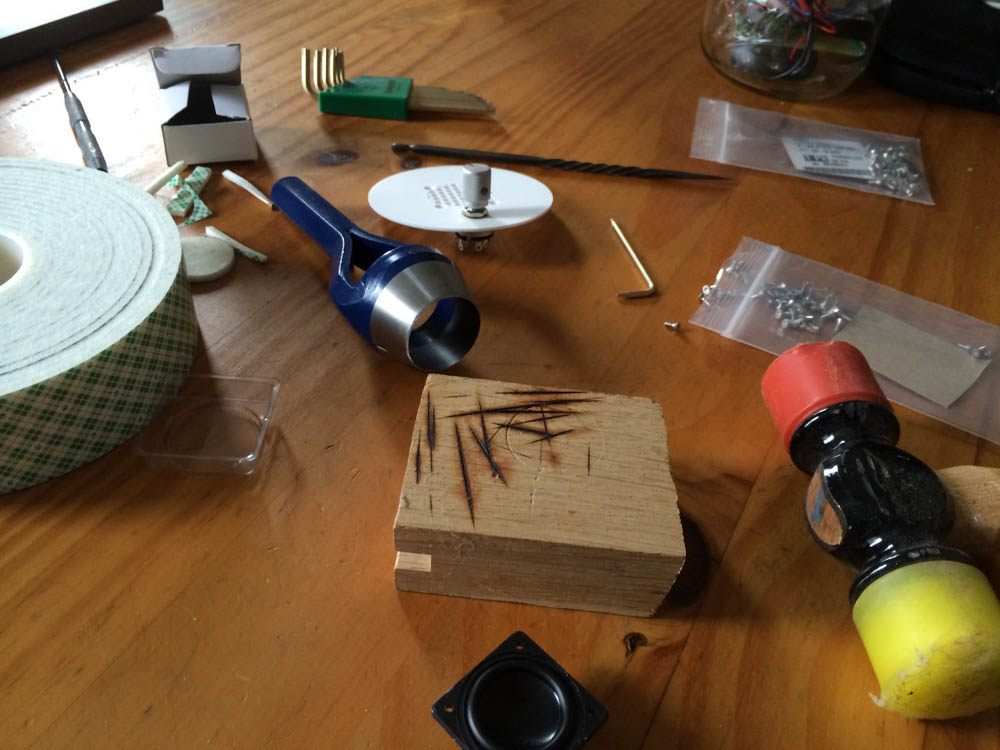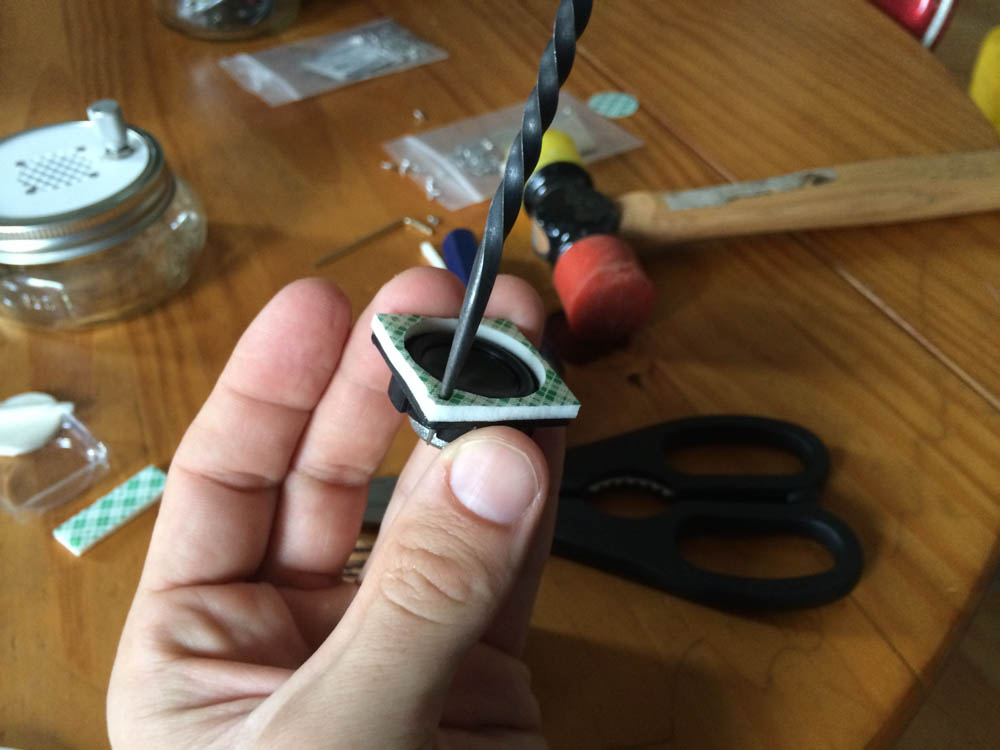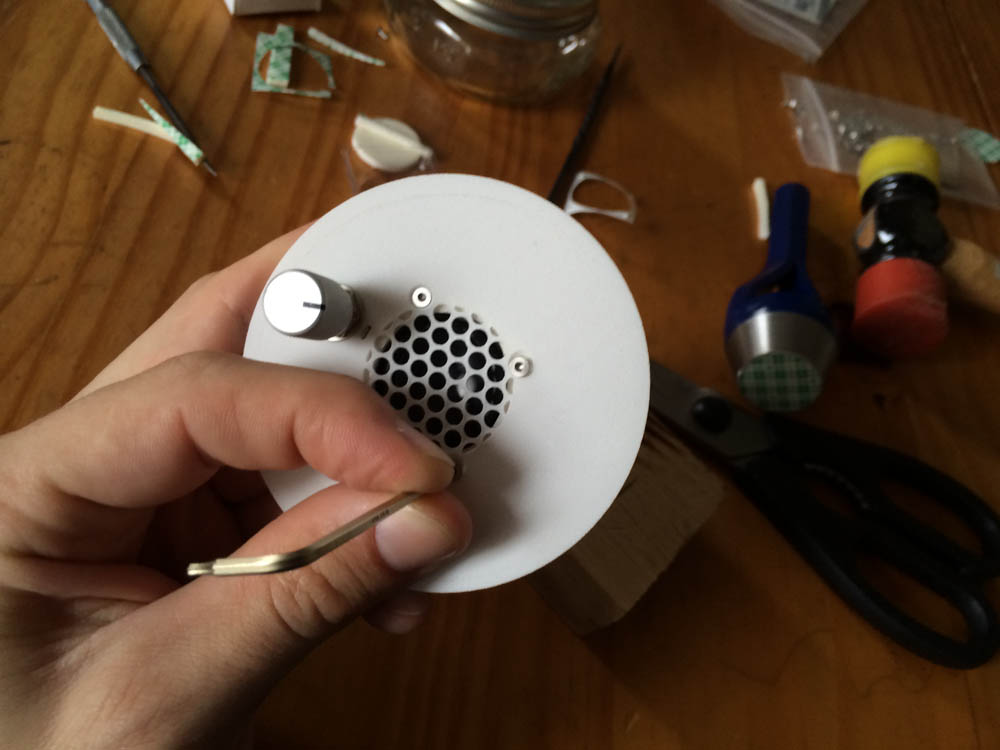 I had spent a bit of time thinking of how we'd streamline the process, and had purchased a round punch and some foam tape to make an adhesive backed spacer for the speaker. For production we'll get these die cut by a job shop, but for prototyping this worked very well.
I was trying out two different varieties of mounting screws for this version. In order to make the lid cost effective, I designed it with countersunk thru holes and am mounting the speaker from above. That meant finding screws that would bite into the plastic speaker body well, and I bought a selection of thread-forming screws for that purpose. They've got cute little torx heads which - if I spend a little more time organizing the speaker perforations - will look pretty nice on a stamped (as opposed to this SLA printed) stainless steel lids.
Overall, the assembly worked very well. Honestly I'd prefer to nix the screws, but that's impractical... it's possible that I would design the lids in two parts (like a clamshell) instead, so that the mounting hardware could be hidden from view. We'll see :)
We should be receiving new PCBs on Monday, and will be assembling a few v1.1s ASAP. Expect updates.