Manufacturing guy-at-large.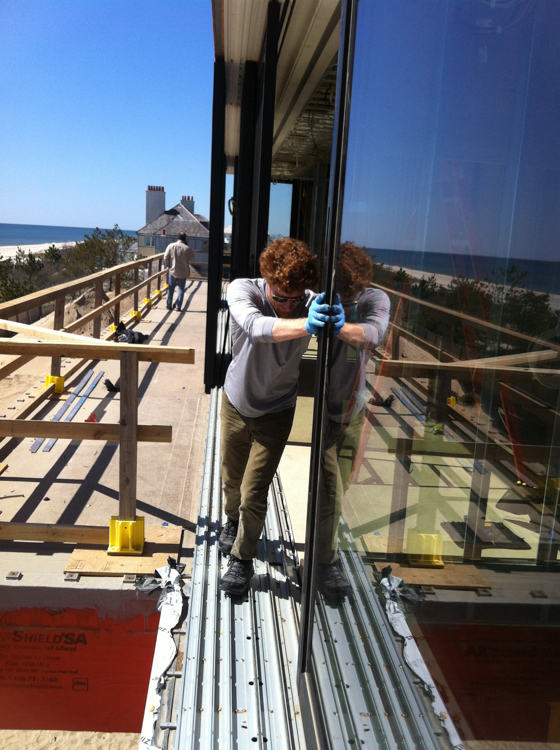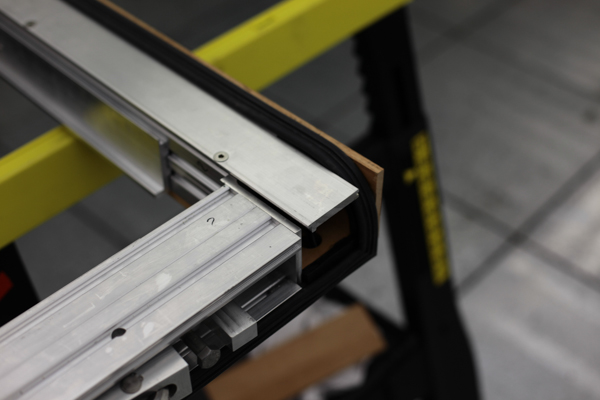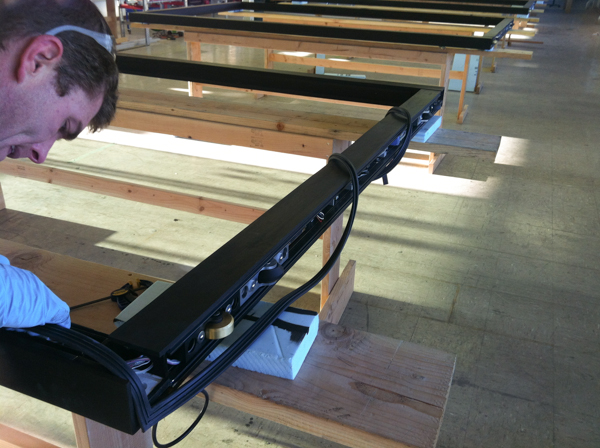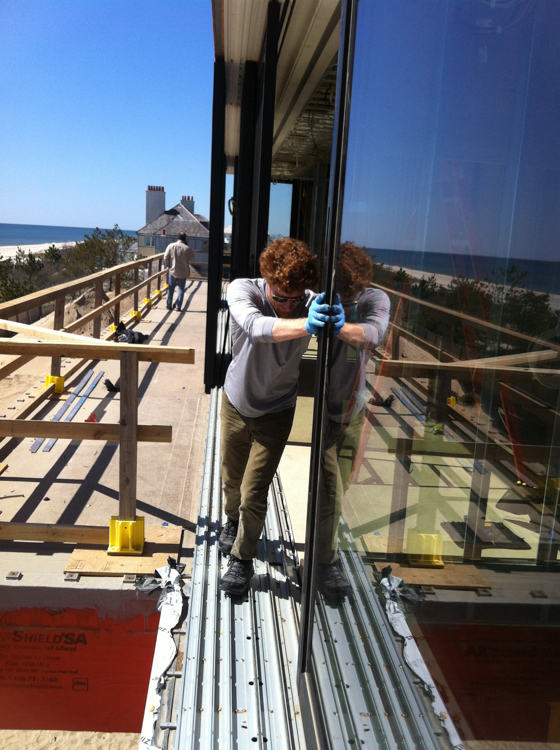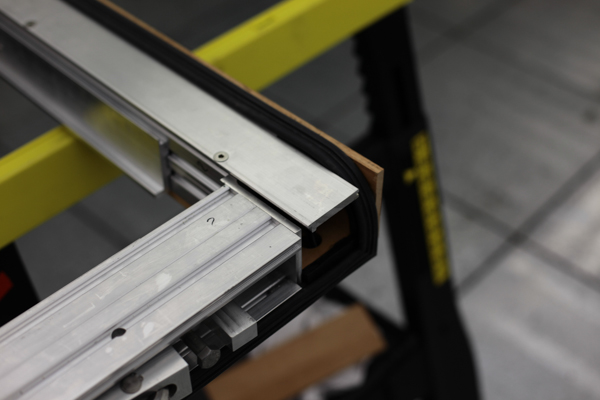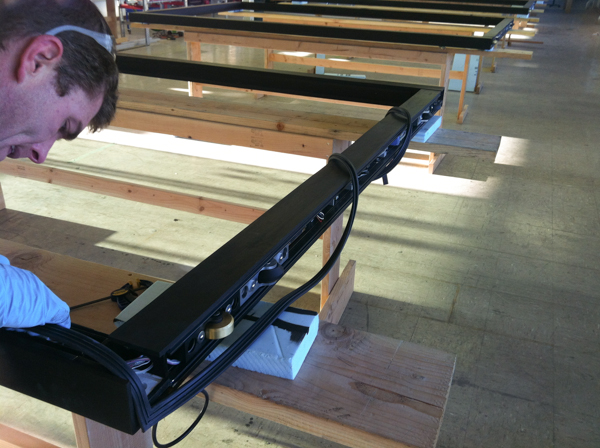 From 2011 to 2013, I was employed on a project building sliding robot doors for a high profile Hamptons summer home. I had been hired to bring metal design and manufacturing experience to a company whose primary media were glass and wood. I established a small machine and R&D shop and became the lead designer of a totally unique product. I saw the project through the research, testing, procurement, assembly, installation, and activation phases. I was then intimately involved in creating and completing an extensive troubleshooting and maintenance schedule.
The product we built is a multi-level system of electronic doors. The client's residence was located just behind the barrier dune separating the Atlantic Ocean from Shinnecock Bay, and its exterior walls consist primarily of glass. The client wanted a structure that could be completely opened up, so that the interior and exterior spaces could be used seamlessly. Our system allows whole elevations of the house to be moved out of the way, transforming an enclosed space into what amounts to an open beach pavilion.
The main house, an 8000SF single bedroom box, has 60 of these masive doors, each of which measures roughly twelve feet tall by seven feet wide and weighs about a ton. The doors roll on custom hardware which allows low voltage power to be transmitted from the jamb to the sash, and inside each door (the frames, which are clad in blackened mahogany, are built out of a system of structural aluminum extrusions) is a proprietary single-chip computer, which communicates over the live rail with the client's home automation system. Each door also contains a number of custom BLDC motor driven actuators, which position the doors in the jamb and lock them to adjacent doors, and a medical grade air compressor and pneumatic system, which is used to activate an inflatable pneumatic weatherseal. The doors can position sense and have a number of possible states (e.g. locked, unlocked, vented), each with its own rules and sequences for transitioning to another state.
I was responsible for designing, prototyping and testing the systems listed above. I produced machine drawings and managed the production (both internal and outsourced) of all the parts, and was responsible for ensuring that the necessary components for each subassembly came in on schedule. I managed the production and testing of all subassemblies, and was a key part of the management team responsible for assembling the finished doors. I also worked closely with outside contractors, including extruders (aluminum, bronze, plastic and rubber), CNC shops, anodizers, injection molding shops, and embedded systems engineers.
My time on the project gave me the opportunity to take my one-off and custom manufacturing and design experience and scale it up, both in terms of the complexity of the product and the quantity of units produced. The job also gave me my first opportunity to travel to China, where I visited a number of manufacturing facilities and eventually found a machine shop there which supplied a number of components for my project.